Seven departments focusing on global issues Cutting-edge research fields meeting future goals humanity
A long and illustrious history for Sapporo Agricultural College since its foundation in 1875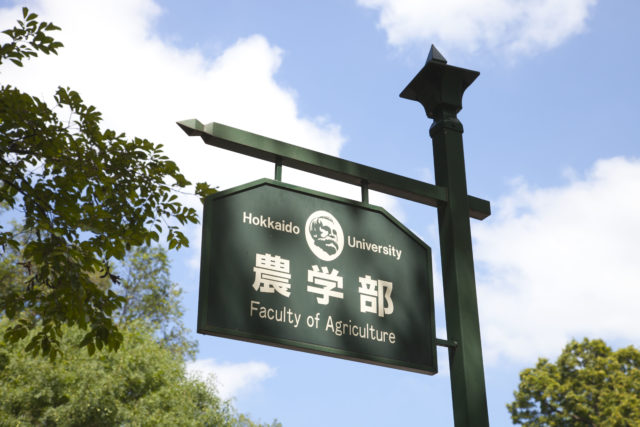 Agricultural science at Hokkaido University provides challenges for integrating pure and applied sciences. Beginning in 1875, the long and celebrated history of Sapporo Agricultural College has yielded 56 education fields within 7 departments. Education is provided in all fields to address global issues that threaten the survival of humanity through the application of cutting-edge research initiatives.
Alumni who have graduated from the school of agriculture have branched out into a multitude of different careers, while cultivating diverse skills, talents and expertise. Since the first 13 alumni graduated from Sapporo Agricultural College in 1880, being the first in their field in Japan, a total of 16,500 alumni from the school of agriculture, Hokkaido University, have now graduated and established careers that have variously contributed to sustaining the foundations of human society.
School of Agriculture has following 7 departments
A centrally-located campus with a pleasant environment of extended green spaces, brooks and forests World-class institutions of higher education with interdisciplinary backgrounds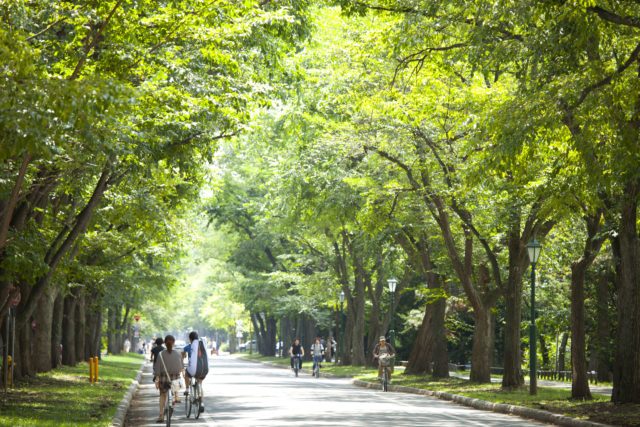 In an analogy with the role that the environment has on the quality of agricultural products, the university campus can have a major influence on a student's wellbeing, personality and development. The Sapporo campus of Hokkaido University is not only located in the central part of the city, and conveniently located adjacent to Sapporo Railway Station, but it also has a pleasant environment of extended green spaces including brooks and forests. The campus provides an outstanding environment for enjoying your college days in Japan.
The 11 departments located in Hokkaido University campus provide world-class institutions of higher education with interdisciplinary backgrounds for students. In the liberal arts college, you also have the opportunity to attend specialized classes for the satisfaction of a freshmen's curiosity. Furthermore, the liberal arts education is a prodigious opportunity for meeting other students and staff from diverse cultural backgrounds.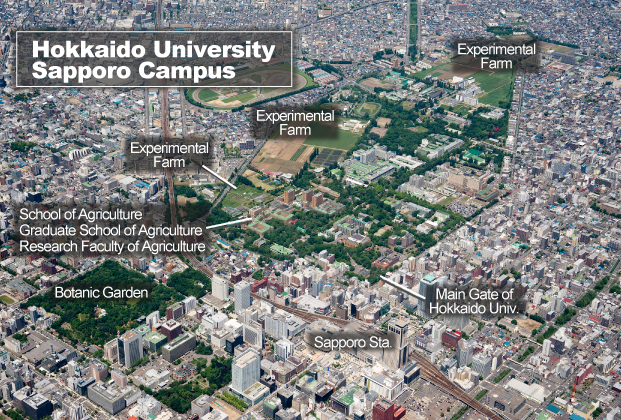 Cultural heritage buildings are located on the extensive campus
(One out of five-hundred and seventy such sites located throughout Japan)
Intensive field research activities and excursions are conducted all over the world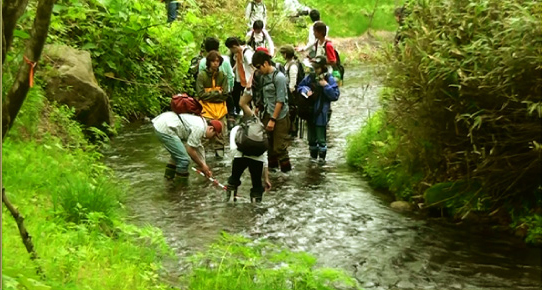 The 70,000 ha occupied by Hokkaido University, including the campus area at Sapporo and various research facilities around the country, are available to all students and staff alike. Furthermore, we are conducting field trails and undertaking joint research projects around the world. You can collaborate with specialists at other institutions, while cultivating a generous, considerate and thoughtful personal outlook.
Not only are classroom lectures, but also experiments and field research activities, important for students of Hokkaido University. The 16 facilities located off campus, such as the Field Science Center for Northern Biosphere research, provide for both education and research activities.
Various educational facilities are set up at these localities, and therefore, you can undertake broad ranging or specialist studies while receiving practical training, seminars and research experience.
There are ample facilities available for education and research in Agriculture
Close to 4,000 plant species are now exhibited in the botanical gardens, which were established over 125 years ago.
The gardens provide an experimental field for exploring plant diversity and preservation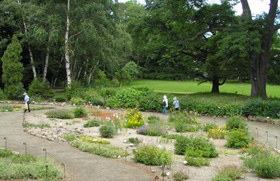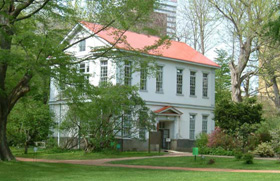 The botanical gardens were established in 1886 following a suggestion by Doctor Clark. In all, 4,000 species of plants are now exhibited and preserved in the 13.3ha site. Extensive green lawns, broad-leaved forests, rock gardens, a Northern Peoples Ethnobotanical Garden, greenhouses and museums are well established, and provide a recreation area for people to visit.
---
Japans largest university forest
A high level in field research achievement and the longest ontinuous monitoring record of a boreal forest in Japan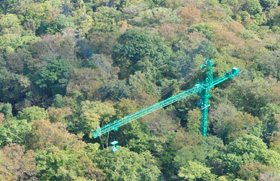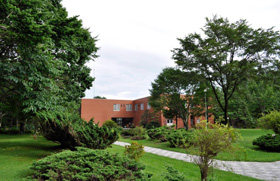 "The world's largest University Research Forest" comprises 6 localities around Hokkaido totally 70,000ha: Teshio, Nakagawa, Uryu, Sapporo, Tomakomai and Hiyama plus Wakayama Pref.. You can see globally important temperate forests, diverse rivers and lakes spreading over the north terra, together with many wildlife habitats. The university forests have also the longest monitoring records of natural resources in Japan. You are also welcome to access these educational facilities.
---
A University Farm close to laboratories
Implementation of new ideas through applied technologies at the university farm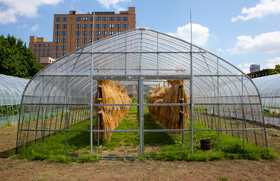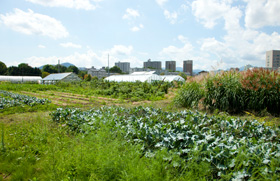 The "First Farm" is located adjacent to the School of Agriculture, while a "Second Farm" is located at the northern part of Sapporo campus, and together with an Orchard at Yoichi, these total 64ha in area. Theses make an ideal environment for those intending to study agriculture because the two farms are within walking distance.
Two experimental farms within walking distance to laboratories, and an Orchard located in Yoichi district, total over 64 ha, and facilitate the activities of students exploring agriculture. Classroom lectures, laboratory experiments and field excursions are combined with each other around the university campus.
---
Largest of national universities
Scientific approaches towards both animal production and ecosystem management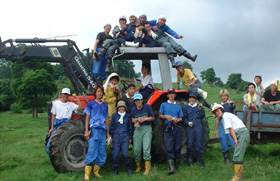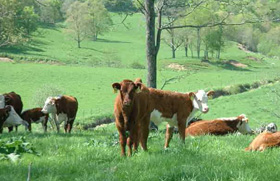 At a 470-ha-wide stock farm located at the foot of Mt Hidaka, 150 cattle and 100 horses are sent out to pasture for most of the year. Here, we are pursuing a comprehensive education and research program focusing on seeking a harmonious balance between animal production and ecosystem management throughout the year.
---
"Field of Intelligence"
The "Westcott & Lewis Library" for agricultural economics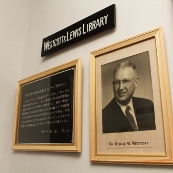 The department has its own quality library with professional librarians. It was named at the time of its establishment as "Westcott and Lewis Library" after the book donors.
photo: At the entrance of the library, the original signboard, the memorial plate and a portrait of Professor Westcott are displayed.
The Collaborative Experimental Facility supports a high-level of education and research
To support a high-level of education and research, the most-advanced measurement equipment, such as electron microscopes and NMRs, are set up and available for use.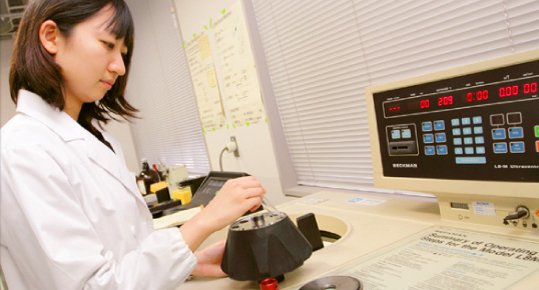 ---
Electron Microscope Laboratory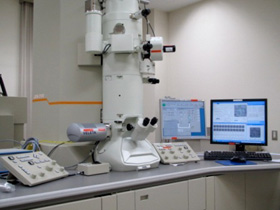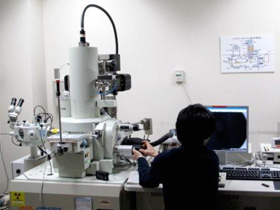 A joint use facility which is equipped with one of the largest image analyzer in our university. It completes with state-of-the-art microscopic devices including 8 electron microscopes, confocal laser scanning microscopes and Fourier transform InfraRed Spectrophotometer system, capable of analyzing obtained image information by using high precision image processing equipment IBAS or macrocolor image instrumentation equipment.
---
GC-MS・NMR Laboratory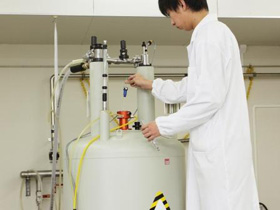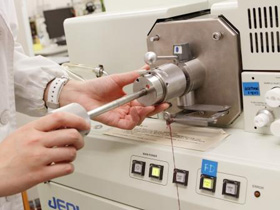 With 2 high-resolution mass spectrometer (GC-MS) and 1 high-resolution nuclear magnetic resonance spectrometer (NMR), it's mainly utilized for precision structural analysis of organic compounds having low-molecular weights in a living body. In addition, this analysis equipment is fully utilized in entrusted analyses and joint researches.
---
Analytical Laboratory for Bio-macromolecule Functions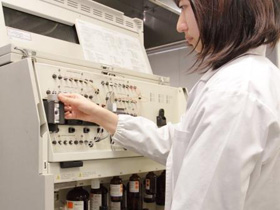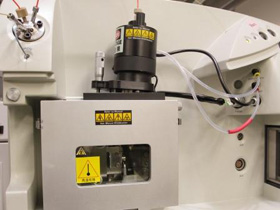 Precision devices are provided with DNA sequencers, protein sequencers and amino acid analyzers for conducting analysis of structures and functions of biogenic nucleic acids or proteins. These forehand devices are widely improved to research and education, helpful to elucidate biological function.